Weekends of Empowerment
Ile Ashe of Ministry Ashe is proud to announce weekends dedicated to connecting with the energy of your Ancestors, exploring the depth of your personal Ori (destiny), and discussing the beauty of Orisha worship on a universal level. These weekends of personal empowerment will take place in the beautiful, world renowned, spiritually potent vortexes of Sedona, Arizona.
Included in your Weekend of Empowerment package:
Welcoming at Sky Harbor Airport
Transportation from the airport to your hotel
Dinner on Friday night and Saturday night
Round-trip transportation from your hotel to Sedona
A shedding of negative energy and imbalance
The opportunity to make an offering to Orisha Oshun in a river that houses a vortex
A roundtable discussion on Ancestral Reverence
A roundtable discussion on connecting with your Ori
A roundtable discussion on the general components of Orisha worship
A lesson on communicating with the Orisha using coconut (obi)
A CD containing information on Ancestral Reverence and Orisha Worship
Transportation to the Airport from your hotel
Schedule your weekend of events that focus on growth, development, and true empoerment. Contact Ministry Ashe today.
* Single days of empowerment are also available. Please contact us for more details.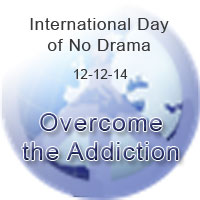 ads = new Array( "
FREE Life Path Reading!
Purchase a Life Path Reading and a FREE reading for two of your children! Find out more!
.", "
", "
", "
" ); x = Math.floor((Math.random()*(ads.length))) ; document.write( ads[x] );
Proudly donating 5% of our proceeds to Project RED