Prayer Requests
The power of prayer permeates through every path we choose to participate
in as long as our petitions are passionate, progressive, and positive.
Ministry Ashe offers services that provide personalized prayers for individuals regardless of the faith they chose to practice. Words without meanings are simply well organized letters. However, when dipped into the depths of sincerity and allowed to drip of devotion, words are both wheels of change as well as proponents of progress.
---
El poder de la oración penetra a través de cada camino que elegimos para participar en mientras que nuestras peticiones son apasionados, progresivay positiva.
Ministry Ashé ofrece servicios que ofrecen oraciones personalizados porlas personas, independientemente de la fe que eligieron prácticar. Las palabras sin significado sonsimplemente letras bien organizada. Sin embargo, cuando se sumerge enlas profundidades de la sinceridad y se deja por goteo de la devoción, las palabras son ruedas del cambio, asícomo defensores del progreso.
To make arrangements contact Ministry Ashe today.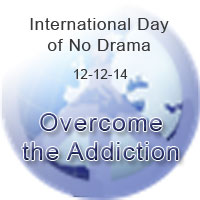 ads = new Array( "
FREE Life Path Reading!
Purchase a Life Path Reading and a FREE reading for two of your children! Find out more!
.", "
", "
", "
" ); x = Math.floor((Math.random()*(ads.length))) ; document.write( ads[x] );
Proudly donating 5% of our proceeds to Project RED