Love Behind the Wall
Spiritual evolution and progression are not limited by one's physical surroundings, but rather their personal scope of vision. In understanding this, Ministry Ashe, Inc. would like to announce the existence of "Love Behind the Wall". This initiative will utilize a percentage of all funds collected in the service of spiritual/religious consultations and/or ceremonies for the provisioning of spiritual development services to those who are incarcerated. If you know of someone who would benefit from our services, please do not hesitate to share their mailing information with us and we will gladly reach out to them.
The actions of our past set the stage for the present, but do not write the entire script of our future.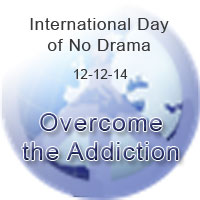 ads = new Array( "
FREE Life Path Reading!
Purchase a Life Path Reading and a FREE reading for two of your children! Find out more!
.", "
", "
", "
" ); x = Math.floor((Math.random()*(ads.length))) ; document.write( ads[x] );
Proudly donating 5% of our proceeds to Project RED