International Day of No Drama
Each and every day, countless numbers of individuals find themselves lost and occasionally drowning in downpours of drama. What can be regarded as one of the most addictive drugs in our society; together, we can not only fight the addiction, but rid ourselves of the disease it causes!!
The goal is to remind everyone that the energy that surrounds us is directly affected by the energy that we emit. On December 12, 2012, Ministry Ashe sponsored the first annual "INTERNATIONAL DAY OF NO DRAMA" and in 2014 it continues in its third year.
With this in mind, we are asking all who seek to emit an energy of prosperity, positivity, and peace to send a picture of themselves holding a lit candle to ministermission@gmail.com on December 12, 2014. The pictures will be displayed on www.MINISTRYASHE.com.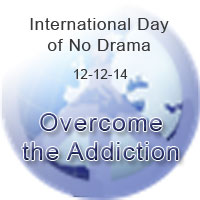 With each and every candle that is lit, we are symbolically providing light to one who may be lost in the shadows of their demise.
Drama is a Drug. Together, we can fight the addiction.
Spread the word...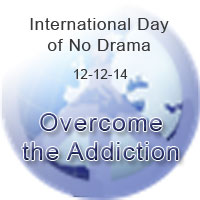 ads = new Array( "
FREE Life Path Reading!
Purchase a Life Path Reading and a FREE reading for two of your children! Find out more!
.", "
", "
", "
" ); x = Math.floor((Math.random()*(ads.length))) ; document.write( ads[x] );
Proudly donating 5% of our proceeds to Project RED