Energy Reading
$30 One reading delivered via email with optional follow-up phone meeting

$45 Package of two readings delivered via email with optional follow-up phone meetings

$50 One reading performed and delivered in person (two hour appointment required)

"Balance cannot be achieved without understanding. Understanding cannot be achieved without information. Information cannot be achieved without education."
The desire to achieve balance in one's life seems almost universal. Crossing the traditional boundaries of demographics, it is the imbalance that we suffer in our lives that has the potential ensure stagnation and in some cases regression.
The truth of our life path is not owned by anyone but us. While others may have traveled a path that empowers them with the ability to provide insight, the fact is that they are simply messengers. The essence of divination itself is the relaying of a message that has been communicated by one's path.
Deliverance of these messages via the traditional practice of African Ifa Divination is available through Ministry Ashe.
It is never a question of whether or not things can be explained… it is a question of whether or not we are ready to understand and accept the explanation.
Contact us to make your arrangements.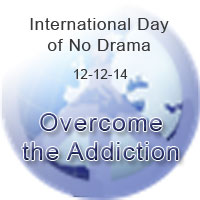 ads = new Array( "
FREE Life Path Reading!
Purchase a Life Path Reading and a FREE reading for two of your children! Find out more!
.", "
", "
", "
" ); x = Math.floor((Math.random()*(ads.length))) ; document.write( ads[x] );
Proudly donating 5% of our proceeds to Project RED