About Ministry Ashé
Started in Phoenix, Arizona in 2006 by Minister Mission, Ministry Ashé (ah-shay) is committed to preserving and performing ceremonies of various world religions, with Respect, Sincerity, and Affordability.
The salvation of one's spirit and the evolution of one's existence should not be contingent on their economic standing. The blessings of the Almighty (known in various faiths by various names) are not owned by anyone... They exist for everyone.
Ceremonies, presentations, forums, group discussions, counseling, and spiritual guidance sessions are available for scheduling on a nationwide level. All can be tailored to meet the spiritual needs and desires of individuals and/or families. This includes the incorporation of language, actions, traditions, of organizations that the individual and/or family belong to.
Balance in both the spiritual and mental realm can not flourish in the life of anyone who is not ready, willing, and able to not only work for it, but also to accept it.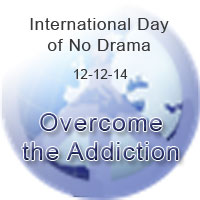 ads = new Array( "
FREE Life Path Reading!
Purchase a Life Path Reading and a FREE reading for two of your children! Find out more!
.", "
", "
", "
" ); x = Math.floor((Math.random()*(ads.length))) ; document.write( ads[x] );
Proudly donating 5% of our proceeds to Project RED